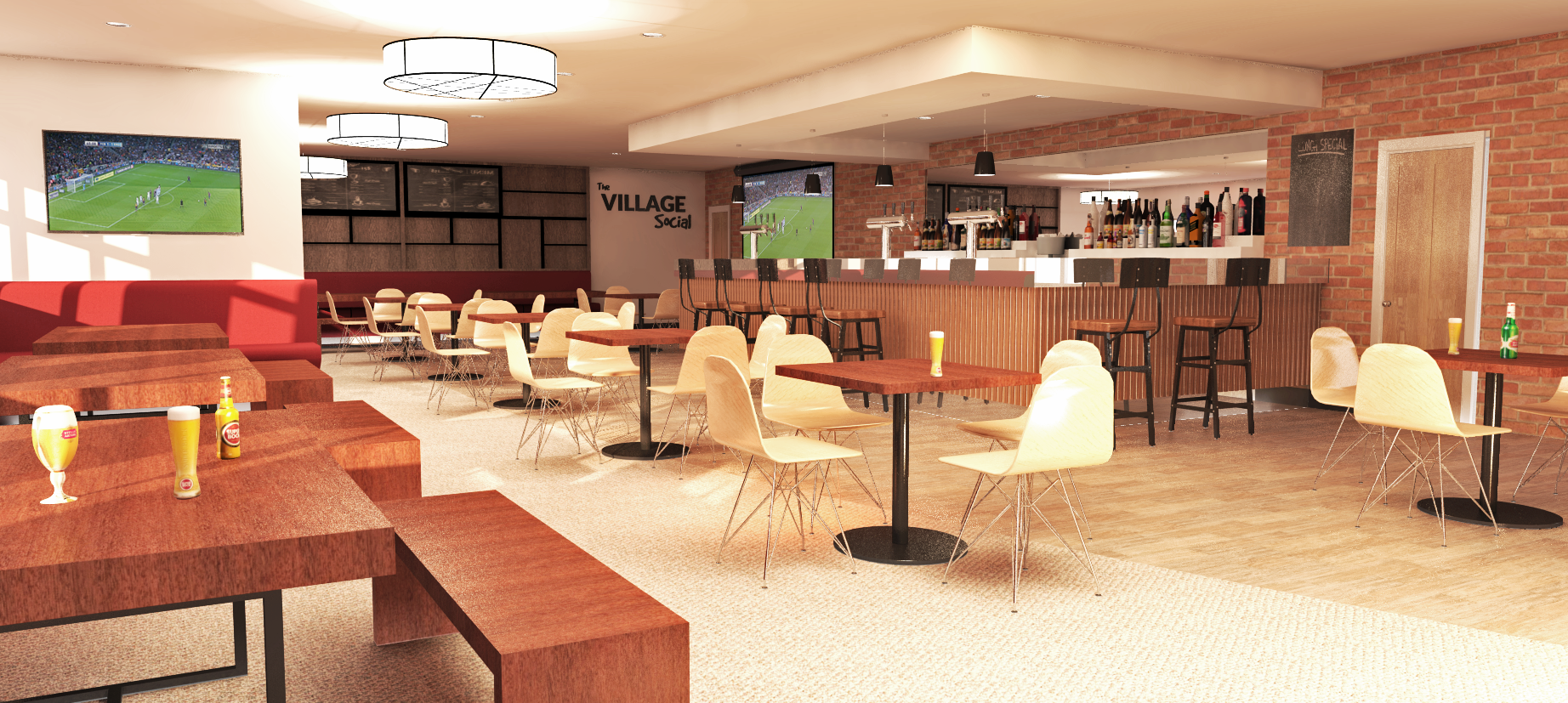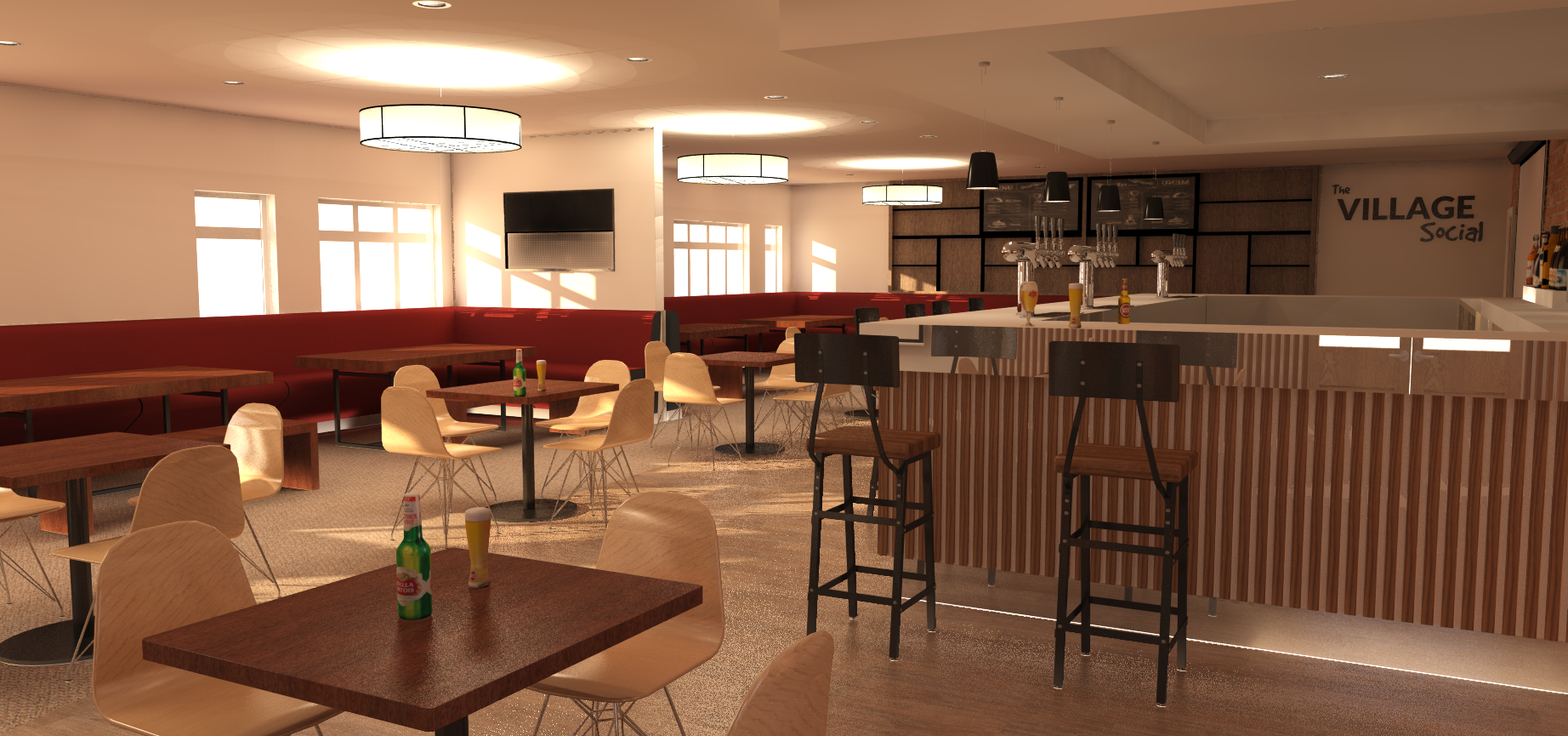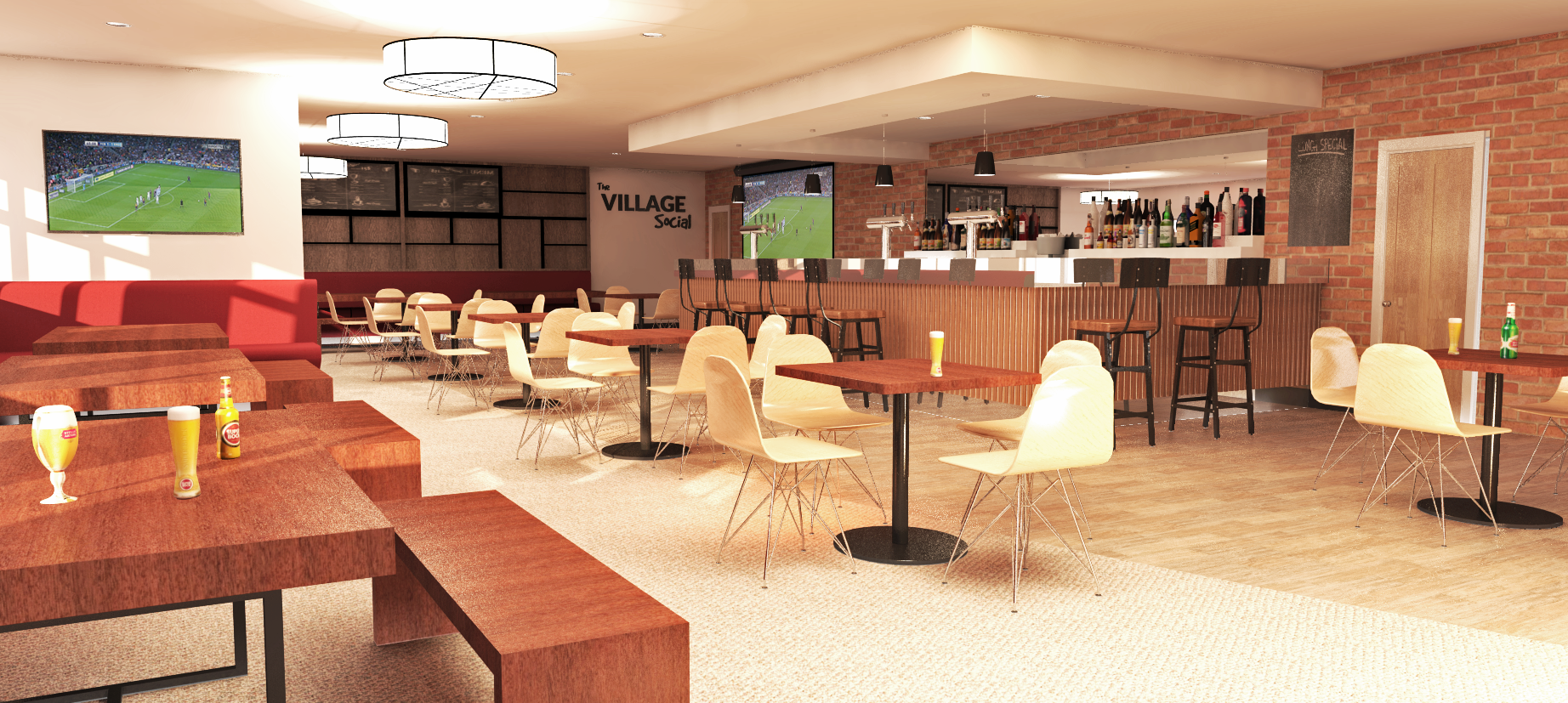 Crosby Social Club
Social Club Refurbishment..
The project looks to revamp the existing Crosby social Club bar. The design looks to open up the main spaces by removing the existing large snooker tables and dividing wall. The installation of 2 new projectors and tv's give the opportunity to push the sports side of the club to the maximum. The existing seating is retained but redressed along with less formal seating and chunky timber benching.
The designs look to open up and de-clutter the bar area with a clean crisp white bulkhead and feature pendant lights. The bar space and dressing room is then clad in a simple timber cladding to create a contemporary feel.
Simple light colours and tones are suggested throughout to complement the main space. New flooring timber/carpet flooring and clean line ceiling also help to create a more contemporary space.